Neighborhood Bible Time rallies are packed full of enthusiasm, evangelism, Scripture memory, and Bible study. Bible Time rallies not only excite children and teens about learning the truths of God's Word, but also flood the homes of the children and teens with the Gospel through take-home gifts and workbooks that are sent home daily.
Cost: Free
Ages: K4 – 6th grade
Date and Time: June 26-June 30 9:30am – 12:30pm
Transportation Available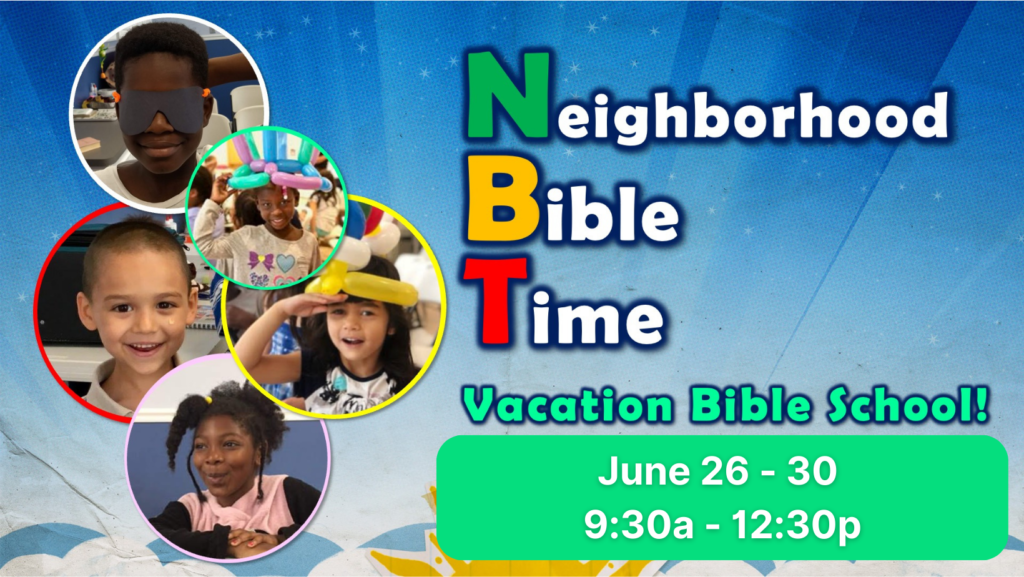 Two trained evangelists travel to each church to partner with the congregation for an evangelistic rally for souls. The evangelists lead the rally time, but the church family is also able to get involved and excited about reaching their local Jerusalem with the Gospel of Christ. Neighborhood Bible Time is a spirit-filled youth outreach that will create community awareness, goodwill, and a sincere response to the Gospel.
Cost: Free
Ages: K4 – 6th grade
Date and Time: June 26-June 30 9:30am – 12:30pm
Transportation Available